Golden Valley Nature Reserve & Environmental Education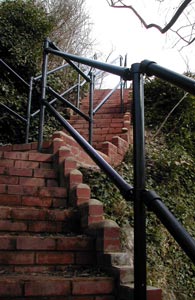 ---
Providing an opportunity
Wick Golden Valley LNR offers a unique opportunity to enable pupils to develop and apply science knowledge and skills, together with helping them to make decisions that solve or prevent problems concerned with caring for the whole environment, based on their own and other people's scientific evidence. The principle teaching is focused on the science and geology of the site, and its associated flora and fauna. It seeks to develop an awareness of the natural environment and the site history as already researched.
---
The whole community
Wick Golden Valley LNR is an excellent local environment for developing a sense of place and local distinctiveness. It is a high quality site for heritage and nature conservation readily available to schools and the wider community. The local community enjoys and respects the site and wishes to foster caring attitudes in the younger community members. These young people will represent the future guardians of their biodiverse and cultural heritage.
---
Consider seasons
The cross-curricular themes briefly outlined will hopefully act as triggers for those planning a local area study with Golden Valley as the focus. The timing of a visit is important. Wick Golden Valley LNR is a site that reflects seasonal change particularly strongly. The atmosphere created by the lack of greening in autumn and early spring is perfect for the exploration of light and colour effects and visibility of structures amongst the bare trees. Conversely the sounds and vibrance of the valley in spring and summer encourage you to linger and observe the wealth and diversity of living things in every niche and habitat.
---
| Home Page | Main Schools Page | Contacts Page |